Home
12. May: 1. Encontro Infantil em Bremen "Cafuné, cafuné"
Capoeira kids meeting in Bremen. The aim of this workshop is to give kids from other cities and countries the opportunity to meet.
https://www.facebook.com/events/151778408325025
/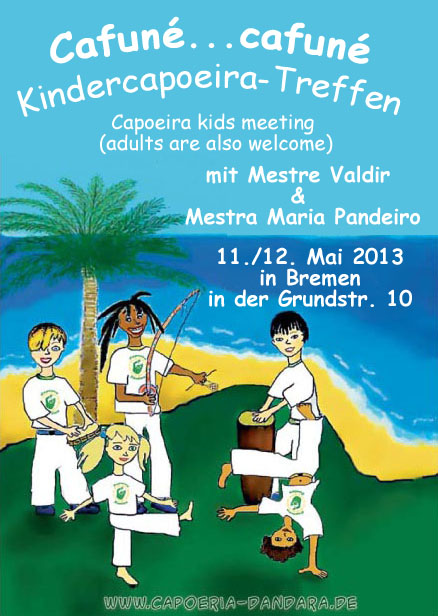 06. - 09. June 2013: Workshop "Capoeira, Samba de Roda und Maculele!"
Workshop with Mestre Chinaxé e Mestra Maria Pandeiro.
For beginners and advanced.
Fees
: 20 Euros (one day), 50 Euro (all days)
https://www.facebook.com/events/238778202927816/
Registration:
http://www.hospo.uni-bremen.de/