Mestra Maria Pandeiro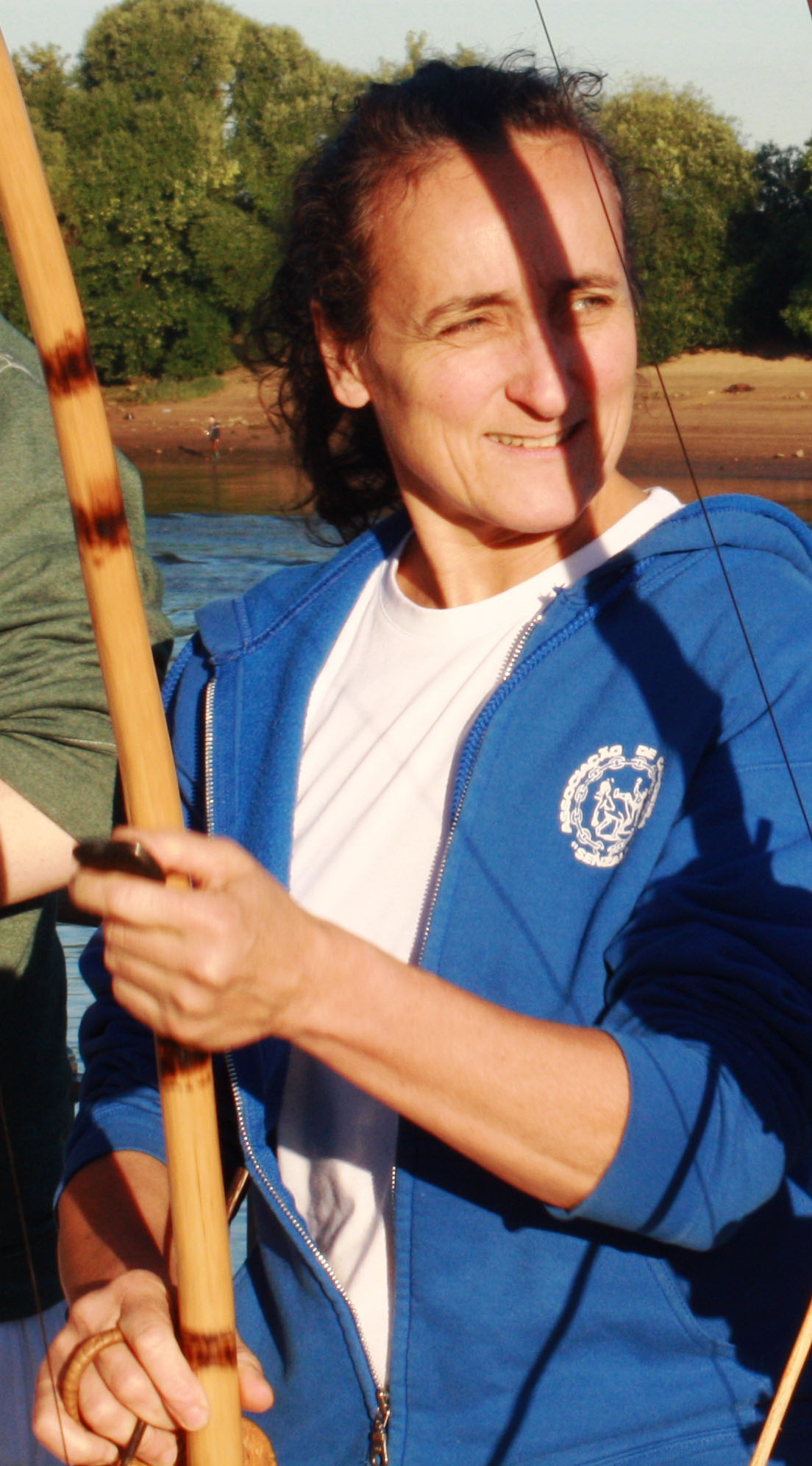 Mestra Maria Pandeiro was born in Santos,(Sao Paulo) and has started learning capoeira since 1980. In Sao Paulo, she began practising capoeira with her first teacher, Mestre Paulo Gomes of the association "Academia Ilha de Maré". In 1985, she joined the "Associacão de Capoeira Senzala de Santos", and continued to be Mestre Sombra's student until today, following his philosophy and traditions of capoeira.
She gained further experience and practice in capoeira with local capoeiristas while living in Paraty,(Rio de Janeiro). In 1986, as Maria Pandeiro stays in Salvador and Itaparica,(Bahia) where she meets many considerable masters of that time, acquires practice and increases her knowledge about capoeira with its history, philosophy and roots.
After having travelled through many countries in Europe, in 1990, Maria Pandeiro began teaching capoeira in Holland. In 1994, she moved to Bremen, where she founded the capoeira association "Capoeira Dandara". Since that time she has dedicated herself to spread the art of capoeira in Germany and in Europe.